2018.10.16 09:00
Fintech Innovation 2018
László Balogh
Deputy State Secretary, Ministry of Finance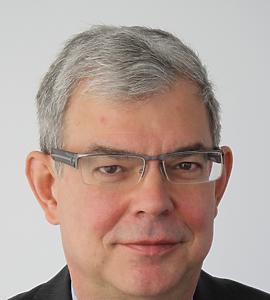 Mr. László Balogh is Deputy State Secretary, responsible for Financial Policy Affairs at the Ministry for National Economy (January 2014- ). He is member both the EU and the OECD Economic Policy Committees, and the Financial Stability Board's Regional Group in Europe.
Formerly he was working with the Hungarian Financial Supervisory Authority (HFSA) at the post of Vice President, responsible for Supervisory Policy, Risk Analysis, Regulation, International Affairs and Financial Consumer Policy, (2010-2013). He also had a supervisory background from an earlier time, he was Managing Director at the HFSA, between 2001 and 2004.
He spent more than five years at Magyar Nemzeti Bank as Senior Advisor in International Affairs (2005-2010), dealing mostly with EU and payment system issues.
Back in 2001 he was appointed Government Commissioner for Anti Money Laundering Policy, to coordinate the reform of the Hungarian AML regime until 2013.
He spent most of the 1990's in Paris first as Counselor (1991-1993), than Minister Plenipotentiary, Negotiator in Chief for Hungary's OECD Accession, (1994-1996) and later as Ambassador, Permanent Representative of Hungary to the OECD, (1996-1999).
He has written into a number of books and publications, for example the Handbook of Central Banking and Financial Authorities in Europe, London 2005, (Author of one chapter)
Aligning Financial Supervisory Structures with Country Needs, (Author of one chapter), World Bank, Washington D.C, 2004.
Magyarország 20 éve az OECD-ben (Hungary's Twenty years in the OECD) (co-author), Budapest, 2016.